I was involved in the Hawaiian Tropic campaign at all levels, from concept stage to final production, The campaign revolved around the Skin Beauty products which helped the consumer to buy products for their own skin tone. The Style Studio website design incorporated a rich media experience for the customers to interact and learn about the wide variety of available beauty products and summer fashion styles . The Style Studio enabled the customer to choose their summer look and share it on their social channels.
Colour background options during experience.
Use journey from customer choices to final social post.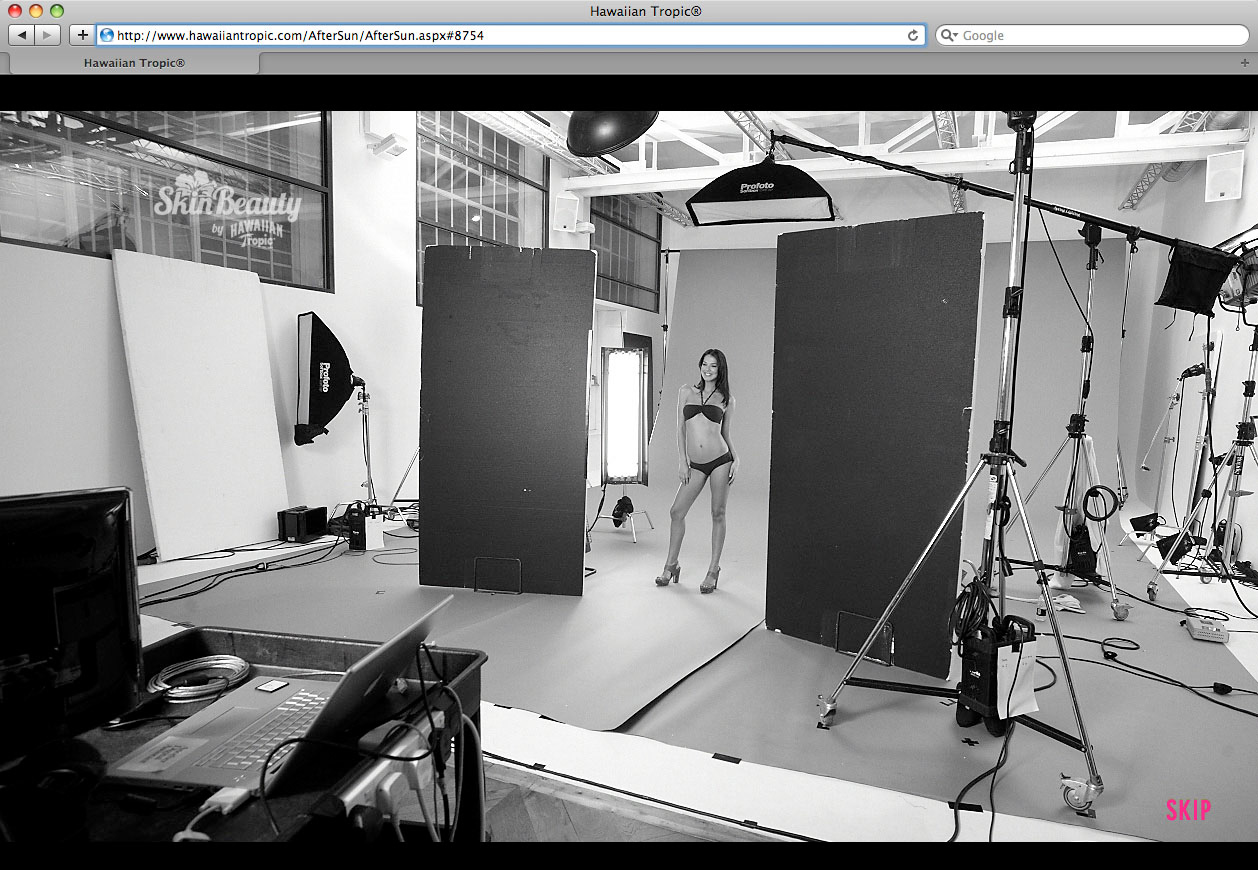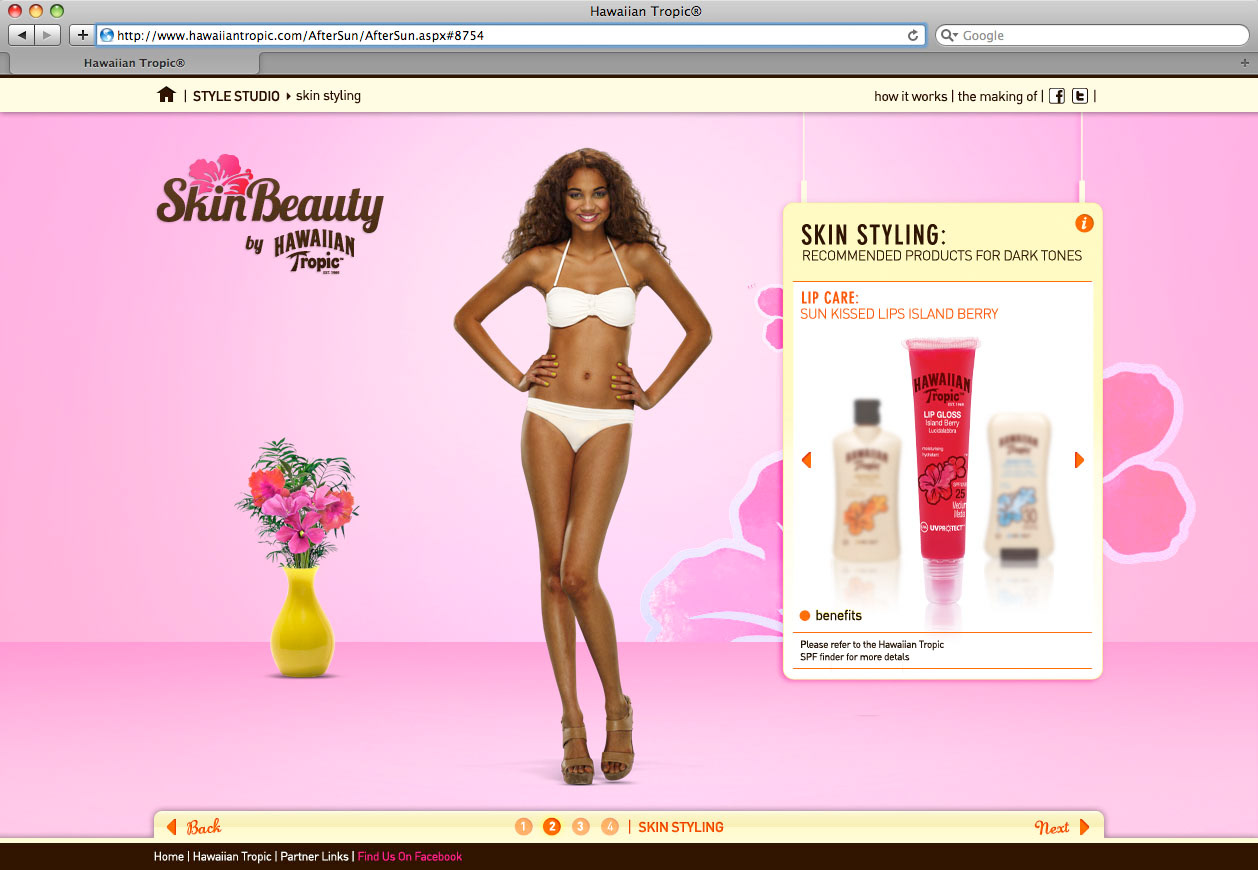 The designs below show the paid media ads on the Facebook. The final user-generated Polaroid shared from the style studio with the in-situ placement example on the shared timeline. The Facebook Skin Beauty Group is also shown below.