Vauxhall sponsored all 4 home national football teams. Vauxhall wanted to promote interest in the build up to the huge England verses Scotland rivalry, the oldest rivalry in football worldwide. My role in this short campaign was to create ideas and concepts to encourage conversation and engagement on the Vauxhall Get In Twitter page. Vauxhall provided prizes to incentivise fan participation on Twitter. Below are some of my concepts and ideas which gained the most interaction from fans. My social posts highlighted the light hearted differences between the two nations. The competition games I created had a retro feel, embracing this age old rivalry. The simplicity of the ideas proved to be very successful.
Spot the difference competitions for England and Scotland fans. Followers have the chance to win tickets for the England v Scotland match. Simply spot the differences between the two images. Followers were not told how many to find. Quickest correct reply to the tweet wins a pair of tickets. Two pair of tickets were up for grabs. (2xScottish, 2xEnglish).          The answers appear at the bottom of this page, if you want to have a go. (Pretty Easy)

Where's Wally. Quick Twitter competitions to win a signed national team shirts, Spot a player from your team, then simply reply to one of the tweeted images below, telling us the correct coordinates of the national team player. The player is hidden in the stands.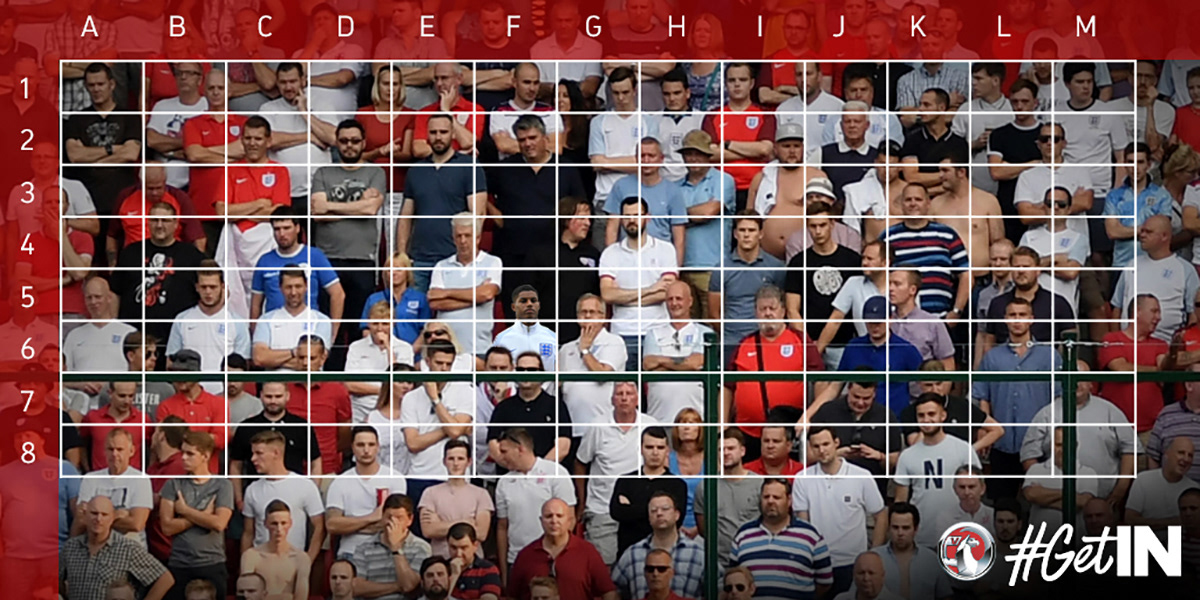 Guess the big match result. Twitter lets you pause a gif. The animated Gifs below are designed to create conversation among fans. Predict the correct score and you will be entered into a draw to meet your national team heroes and win a signed football.
Outrageous event during the match?
Spot the Difference answers